Wybierając hotel, najczęściej kierujemy się ceną, lokalizacją, udogodnieniami i opiniami innych klientów. Dlatego tak wiele osób wybrało nasz hotel!
Sleep in Hostel & Apartments to idealne miejsce na odpoczynek podczas wyjazdu służbowego, a także wakacyjnych wojaży w Poznaniu. Budynek znajduje zaraz przy płycie Starego Rynku, dzięki czemu dostęp do komunikacji miejskiej jest prosty i szybki. W rezultacie dojazd na dworzec PKP czy lotnisko to nie problem. Większość atrakcji turystycznych centrum Poznania zobaczyć możesz wybierając się na kilkuminutowy spacer. Możesz też wynająć rower miejski czy hulajnogę elektryczną, które z łatwością odnajdziesz. Duża ilość restauracji i kawiarni w okolicy na pewno urozmaici Twoją dietę, natomiast wieczorami nie będziesz narzekać na nudę. Nasz hotel na Starym Rynku spełni wszystkie Twoje potrzeby związane z pobytem w Poznaniu.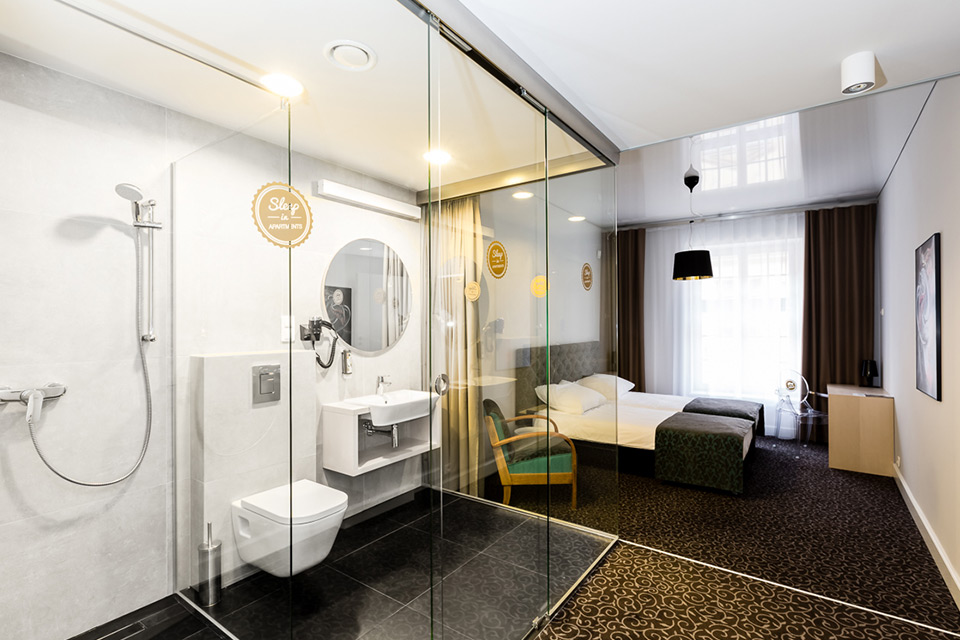 Hotel na starym rynku to wygoda i komfort.
Tworząc nasz obiekt, kierowaliśmy się myślą o stworzeniu miejsca, w którym niczego nie zabraknie. W tym celu zadbaliśmy o nowoczesny wystrój pokoi o wysokim standardzie oraz duże, wygodne łóżka, które pozwolą na relaks i efektywny odpoczynek. Widok na piękny, renesansowy ratusz będzie niezapomnianym przeżyciem. Dostęp do kuchni, w której możemy przygotować i spożyć pyszny posiłek umili twój wyjazd. Możliwość połączenia się z darmowym WiFi na terenie całego hotelu to dla nas oczywistość, tak samo, jak możliwość zabrania ze sobą ukochanego zwierzaka. Nasi goście korzystają z najlepiej przeszkolonej obsługi, która zadba o to, aby ich pobyt był miłym doświadczeniem. Jesteśmy dumni z tak wielu pozytywnych opinii wystawionych na temat pobytu w naszym hotelu.